The University of Bonn was founded almost 200 years ago and is considered to be one of Germany's, and indeed Europe's, most important institute of higher education. As a home of learning to over 34,000 students, we enjoy an outstanding reputation both at home and abroad.
The University of Bonn is one of the world's leading research-based universities and therefore it is no surprise that we operate on an international level. We particularly specialize in the fields of research and teaching and this has led to our evolving into the position of a truly prominent international institution.
University of Bonn is project partner and contributes with climatological and ecological experience. We have carried out research in the project areas for 20 years, and thus also contribute with a long-term monitoring program on alpine ecosystems.
University of Bonn is responsible for a new air quality monitoring program, which is connected to the project and delivers knowledge about pollution patterns by traffic and their mechanistic drivers.
Tilknyttede forskere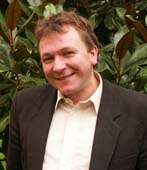 Jörg Löffler
Professor